Gutter Installation Services
Installing New Gutters or Repairing Old Ones – We're Your Gutter Experts!
Gutter Installation Services
The gutter system of your home is an integral part of your roofing system. Without a well-performing gutter system, you risk water damage to your roof and other hazards such as mold and mildew in your attic, both of which can lead to an early need for roof replacement. Assurance Roofing specializes in the installation of seamless gutter systems custom crafted to your home on-site, installed by our expert team, and covered by our workmanship warranty.
The Seamless Gutter Advantage for Homeowners
Roofing technology has changed over the years and gutters have been no exception. Older homes or homes that have been guttered by a DIY previous homeowner typically feature sectional gutters. These systems feature sections of varying lengths that then need to be joined together in order to complete the gutter system. There are several advantages seamless gutters have over sectional gutters and why you might not want to try to take on gutter installation yourself.
Seamless Gutters Require Less Maintenance
Sectional gutters require joining the different sections together which can lead to leaks over time. Also, the joints create ridges in the channel of the gutter where debris can accumulate resulting in clogs. Without regular gutter cleaning and resealing, sectional gutters are bound to leak or get clogged and overflow over time. Seamless gutters offer one continuous piece of aluminum with no seams or seals required. The only seams required are at changes in direction. With no seams any debris that does get into the gutter is typically washed away to the downspouts.
Seamless Gutters Complement the Look of Your Home
Since they don't have any joints, seamless gutters offer a sleek look that truly adds to the visual appeal of your roof. Also, since they're custom cut on-site, they blend in perfectly with the soffit and fascia of your roof to create a unified roof. Fewer joints also means less susceptibility to sagging. Finally, unlike what you might find at your local big box store, you can order your new gutters in a variety of colors to best complete the look of your home.
Seamless Gutters Have a Longer Lifespan
Today's aluminum gutters, as part of a seamless gutter system, can more easily stand the test of time than older sectional systems or even new ones. Since, by their nature, sectional gutters are more likely to accumulate debris and clog, this causes stress on the system and metal fatigue. Since seamless gutters are less prone to debris and clogging, they are under less stress and can last longer.
The Assurance Roofing Process
We come to your home and perform a comprehensive evaluation of your home's roofing condition and take time with you to listen to your concerns.
Our proposals are detailed yet easy to understand. We provide a full report of our findings and the dimensions of your home relabiably attained with the latest technology.
Our expert team of roofers comes to your home and supervises the delivery of materials to the final cleanup. We're available to you for questions throughout the installation.
Our management team checks each installation to both ensure quality and that we left your home and yard clear of all debris, nails, and discarded materials.
Gutter Guards and Gutter Protection
Assurance Roofing also specializes in the installation of gutter protection systems. We know that southeastern Wisconsin is no stranger to tree cover and keeping debris out of your gutters is an important consideration for reducing the need for gutter cleaning as well as avoiding clogs and the resulting overflow of your rain gutters.
Unlike other companies that only use one particular system, as your local roofing company we recognize that different homes have different gutter guard needs. Does your home have pine trees where needles are the primary concern? Or, does your home have deciduous trees where leaves are continually clogging your gutters? As your local roofing expert and gutter contractor, we'll come out to your home and help you determine your needs and the best self-cleaning gutter guard solution for you.
Another key aspect of gutter protection is the size of the gutters themselves, the type of gutter being utilized, and the downspouts. The biggest impact on the capacity of your gutter system is the pitch of your roof. Roofs with a steeper pitch will collect more rain due to the wind and will channel it to the gutter more quickly. In these situations, a larger rain gutter and/or more downspouts are typically required. We also can recommend other gutter protection components such as wide-mouth gutter outlets and downspout cleanout systems for homeowners who want easier gutter cleaning from a filtering gutter guard system.
Southeastern Wisconsin's Best Gutter Installation
As your local roofers, Assurance Roofing offers you advantages you just can't find from typical gutter companies or trying to take this home improvement project on yourself. We know that gutter replacement is a significant investment in your home and key to the maintenance and longevity of your roof. Gutter replacement is also a key time to inspect the condition of your soffit and fascia. Our expert installers not only know how to best install your new gutters perfectly with your shingles, but we'll also keep a careful eye on any maintenance issues that should be addressed as part of the process.
Whether you are looking for peace of mind by replacing gutters as part of putting on a new roof or you're in need of gutter repairs or upgrades for an existing roof, Assurance Roofing has you covered. We make the process easy with a complete inspection, an easy-to-understand estimate up front, expert installation by our team, and complete clean-up and removal of your old gutters.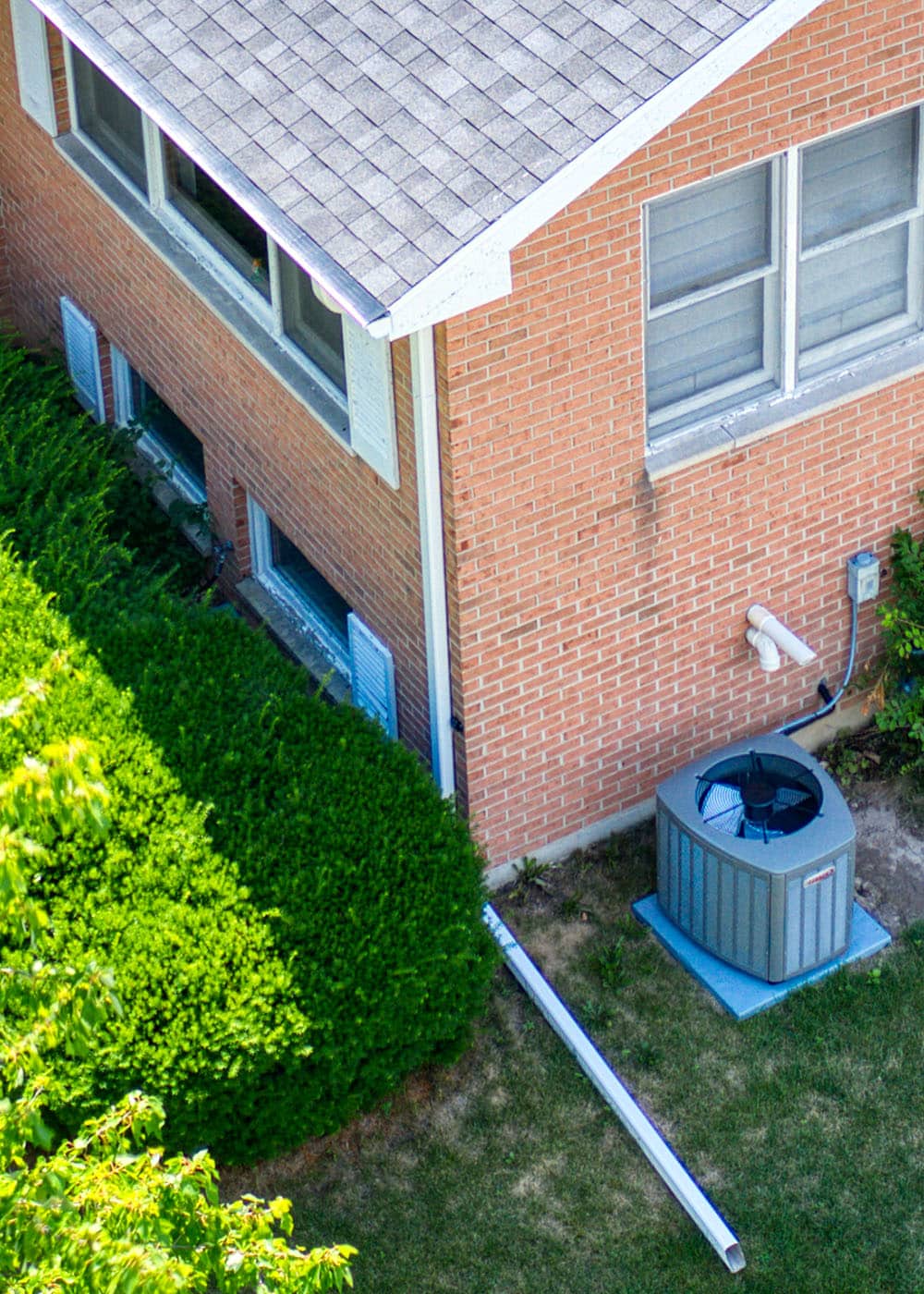 Our initial inspection and quotation on your roof repair are completely free! Contact us to schedule now.